As the popular saying goes, "The earlier in your life that you learn the less costly your mistakes will be."
Same goes for mutual fund investments. You must have read a lot about what you should do to invest in mutual funds. But, nobody ever tells you what you shouldn't do while investing in mutual funds.
In today's article, we will understand the common mutual fund investment mistakes that you should avoid.
10 Mutual Fund Investment Mistakes to Avoid.
1. Having unrealistic expectations
This is the most common mutual fund investment mistake that investors make. Even if you select the correct fund, no one can predict how the market will perform in the future.
So, you should not expect extraordinary returns from your investments and stay grounded by looking at the realistic picture of the market.
2. Not analysing your risk appetite
All financial investments carry risks. Even mutual funds are not risk-free. Therefore, before investing in any fund, you should always access your risk tolerance.
The goal is to match your risk profile with the fund's risk profile. You can know the risk profile of the fund using the fund's riskometer.
For example: If you are a low-risk investor then midcap or small cap funds will not suit you. They might generate higher returns, but they will also carry very high risk.
3. Stop Investing When The Markets Are Down
The purpose of a SIP is to invest across market ups and downs. By doing this, it helps you achieve better cost-averaging.
But unfortunately, many investors stop their SIPs when the market falls. This is similar to not shopping when there is an 80% sale!
The best way to achieve rupee cost-averaging is through SmartSIP.
SmartSIP is a proprietary RankMF facility that automatically times the market.
A SmartSIP will:
Double your SIP amount in equity when the markets are extremely cheap.

Continue your regular SIP in equity when markets are fairly priced.

Skip your equity SIP and instead invest in liquid funds when markets are expensive.
4. Unclear Investment Goals
Another mutual fund investment mistake is not setting clear and investment goals.
Having a goal based financial plan helps you decide your risk appetite and tenure of investment.
So, while setting financial goals, remember to set a SMART financial goal.
SMART Stands for:
Specific

Measurable

Achievable

Relevant

Time bound
Here is an example of how your goal should be:
I want to buy a car for Rs. 5 lacks by the end of 2025. So, I will invest Rs 20,000 per month in SmartSIP.
5. Putting All Your Eggs in One Basket
Putting all eggs in one basket is the biggest mistake that mutual fund investors make. To avoid this, investors should invest across asset classes. A solid mutual fund portfolio should be diversified across equity, debt, gold and hybrid funds.
Diversification reduces the overall portfolio risk. It also helps you participate in the growth of all asset classes.
6. Ultimate Focus on Saving Taxes
Majority of investors invest in mutual funds only to save tax. While ELSS is the superior tax saving option, there are various other types of funds which can help you generate superior returns.
7. Trying to Time the Market Manually By Yourself
'Timing the market' means buying at lows and selling at highs. While it sounds easy, it is very difficult.
While SIP can help investors in rupee cost-averaging whereas SmartSIP with the help of RankMF Margin of Safety Index has a unique automated mechanism of buying more at low and selling at high which can help you generate superior returns of ~5-6% higher than a regular SIP.
8. Reshuffling Your Portfolio Too Often
Herd mentality is a common mutual fund investment mistake. Investors invest in a fund on the advice of their friends, family members, or colleagues. Investors hardly bother to do in-depth research on the fund.
By investing without any solid research, investors end up constantly buying and selling their funds.
This reshuffling attracts high exit loads, short-term taxes, and even losses.
Churning your portfolio frequently hampers the growth of your portfolio.
9. Procrastinating
As a popular saying goes "procrastination is the thief of time".
When it comes to investments, the biggest mistake that investors make is to 'wait for the right time'.
If you keep waiting for the right time, you will always be waiting. In the process, you will miss all wealth creating opportunities.
You might also lose the benefit of compounding if you start too late.
So, don't procrastinate just invest!
10. Not Reviewing Investments Periodically
Not reviewing your investments is another common mutual fund investment mistake. Just making an investment is not enough, you also need to review its performance periodically.
Mutual funds go through various changes. These changes can have a negative effect on the fund's performance. When you review your funds periodically, you can remove poor performing funds and replace them with better quality funds in time.
RankMF SmartSwitch can help you eliminate your non-performing funds in your portfolio and strengthen it with new performing funds. It maximizes your profits by focusing on protecting capital.
Final Thoughts
We all make mistakes while investing. But a successful investor is one who learns from his mistakes and rectifies it before it's too late.
By knowing what are the things you should avoid, you can make better investment decisions and achieve your financial goals.
RankMF for this purpose has introduced SmartSwitch which is a smart portfolio analysis tool that helps evaluate your existing mutual fund portfolio on various parameters like quality of funds, diversification, expense ratio etc and recommends best quality funds, most importantly allows switching investment from poor quality mutual funds to recommended quality funds in few simple steps.
Simply upload your CAS to check the quality of your current portfolio.

Review switch recommendations from poor quality mutual funds

Apply recommendations and switch to quality mutual funds
If you are an existing client with RankMF to check the quality score of your portfolio login at www.rankmf.com and click on Evaluate Your Portfolio from the menu to start your process.
Non-clients can also check their mutual fund portfolio score by clicking here.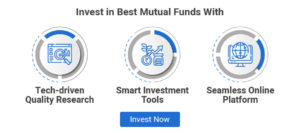 ---
Related Articles